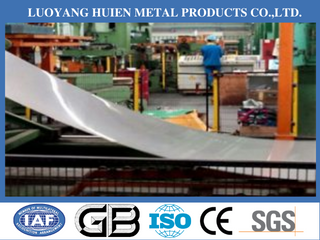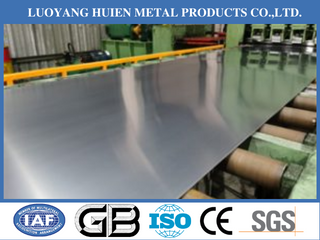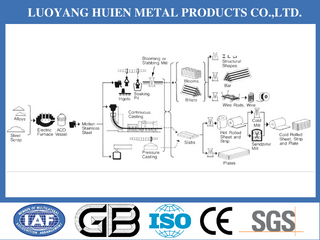 Stainless Steel Sheet
Color:Customized
Packing:Strong Sea-worthy Packing
ISO system certification,TPI inspection quality.
Thickness: 0.05-8mm for cold rolled ; 3-250mm for hot rolled
Standard:ASTM A240/240M, AISI GB1220,JIS,DIN17440,EN
Delivery Time:7 days for Stock goods, within 15 days for out of stock goods
Steel grade:201,202,304,316,316L,309s,310s,410L,409L,430,420,316H,317L
Surface:No.4 hairline brushed/2B/BA/8K Mirror/linen/color coating/embossing/etched
Product Details
Stainless steel plate surface smooth, high plasticity, toughness and mechanical strength, acid, alkaline gas, solution and other media corrosion. It is an alloy steel that is resistant to rust, but not absolutely resistant to rust. Stainless steel plate refers to atmospheric, steam and water and other weak medium corrosion of steel plate, and acid resistant steel plate refers to acid, alkali, salt and other chemical corrosion medium corrosion of steel plate.
Stainless Steel Properties
Corrosion resistance The stainless steel plate has similar resistance to general corrosion as the unstable ni-Cr 304. Prolonged heating in the temperature range of chromium carbide levels may affect alloys 321 and 347 in badly corrosive media. It is mainly used in high-temperature applications, which require strong resistance to sensitization to prevent intergranular corrosion at lower temperatures. High temperature oxidation resistance Stainless steel plates have high temperature oxidation resistance, however, the oxidation rate will be affected by the exposure environment and product form and other inherent factors.
Classification of stainless steel
According to the thickness (1) Thin plate (0.2mm-4mm) (2) Medium plate (4mm-20mm) (3) Thick plate (20mm-60mm) (4) Extra-thick plate (60-115mm)
By production method (1) hot rolled steel plate (2) cold rolled steel plate
By surface characteristics
| | | | |
| --- | --- | --- | --- |
| Surface | Feature | Manufacturing Method | Usage |
| NO.1 | Silvery white, dull | Hot rolled to specified thickness | It does not need to have a shiny surface |
| NO.2D | Silvery white | After cold rolling, heat treatment and pickling are carried out | Common material, deep drawing wood |
| NO.2B | Luster is stronger than No.2D | After NO.2D treatment, a final light cold rolling is carried out on a polishing roll | Common material |
| BA | as bright as a sixpence | Non standard, but usually bright annealed surface finish with high surface reflectivity. | Building materials, kitchen utensils |
| NO.4 | Grind | A polished surface obtained by grinding with a 150~180# abrasive belt | Building materials, kitchen utensils |
| NO.240 | Fine grind | Grind with a 240# strop abrasive belt | kitchen utensils |
| NO.320 | Very fine grinding | Grind with a 320# strop abrasive belt | kitchen utensils |
| NO.400 | The gloss is close to BA | Grind with 400# polishing wheel | Common material,Building materials, kitchen utensils |
| HL | Hairline grinding | It has a large number of whetstone grains when it is used for grain grinding (150~240#) | Buildings, building materials |
| NO.8 | Mirror | The mirror is ground with a polishing wheel | Reflector, decorative |
Our Machines
The production capacity of our fatory is about 2000tons per year .We have many machines to meet all customers requirements.For example:brush,cutting,slitting ,embossed,etching,mirror,PVD color,Water plating,Laser.
Products Usage
In the arts and crafts, the combination of color stainless steel and printing, can use etching and grinding and mesh point method with the process, the production of fade less three-dimensional relief fresco, hanging screen. Additional, make household electric appliance, cooker, kitchen equipment, toilet appliance with color stainless steel, will be loved by consumer. Stainless steel decorative plate is a very good decorative material, with its decoration to show the elegant quality.316 stainless steel mirror plate, 316L stainless steel mirror plate, 304 stainless steel mirror plate, 301 stainless steel mirror plate, 201 stainless steel mirror plate, etc .Mainly used in building decoration, elevator decoration. Industrial decoration, facilities decoration and other stainless steel products.
Quality Test
To be protect we sell the good Stainless steel products, we will use these ways to ensure our products are great. 1.Choose Spectrometer detection 2.SGS certificate or other third party testing institution 3.The Third Party according to your need
Customers feedbacks
We win lots of stable customers for our good quality and nice service,hope you will become our one of good customers.Contact us freely!
<

Send an enquiry
Send us your questions or inquiries via the form below and we will get back to you within 24 hours.