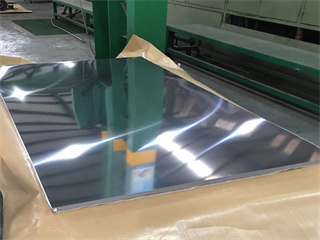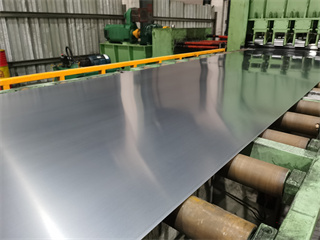 Stainless Steel Sheet Cold Rolled
Chemical Composition
Color: Customized
Thickness: 0.05-8mm
Standard: ASTM A240/240M, AISI GB1220,JIS,DIN17440,EN
Steel grade: 201,202,304,316,316L,309s,310s,410L,409L,430,420,316H,317L
Surface: No.4 hairline brushed/2B/BA/8K Mirror/linen/color coating/embossing/etched
Packing: Strong Sea-worthy Packing
Delivery Time: 7 days for Stock goods, within 15 days for out of stock goods
ISO system certification,TPI inspection quality.
Product Details
Cold rolling is made by rolling hot rolled plate as raw material at room temperature and below recrystallization temperature. Cold rolled steel plate is the steel plate produced by cold rolling process, referred to as cold plate. The thickness of cold-rolled plate is generally between 0.05 and 8.0mm, and the thickness of cold-rolled plate produced by most factories is below 4.5mm. The thickness and width of cold-rolled plate are determined according to the equipment capacity and market demand of each factory. Because there is no annealing treatment, its hardness is very high (HRB > 90), the mechanical performance is very poor, only a simple directional bending process less than 90 degrees (perpendicular to the direction of coiling). 
Surface Description
Finish
Characteristics
Applications
No.1
Firished by hot-rolling, arnealing and pickling,
charactenized bywhite pickled surface
Chemical industry equipmert hdustrial tanks
2B
Firished by heat treatmert, pickling after cold rolling,
followed by skin pass line to be more brighter and
smooth surface
General Application Medical lnstrumerts,Tableware
BA
Bright heat treatmert after cold rolling
Kitchen utensil, kitchen ware,architectural pupose
No.4(Bright Annealed)
Polishing with No.150 to No.180 meshabrasives The
most popular finishes
Milk & Food processing acilities,Hospital Equipmert, Bath-tub
HL(Hair Line)
Finished by cortinuous linear polishing
Architectural purposes, escalators, kitchenware vehicles
8k
Shirring like a mirror
Building corstruction
Our Machines
The production capacity of our fatory is about 2000tons per year .We have many machines to meet all customers requirements.For example:brush,cutting,slitting ,embossed,etching,mirror,PVD color,Water plating,Laser.
Products Usage
In the arts and crafts, the combination of color stainless steel and printing, can use etching and grinding and mesh point method with the process, the production of fade less three-dimensional relief fresco, hanging screen. Additional, make household electric appliance, cooker, kitchen equipment, toilet appliance with color stainless steel, will be loved by consumer. Stainless steel decorative plate is a very good decorative material, with its decoration to show the elegant quality.316 stainless steel mirror plate, 316L stainless steel mirror plate, 304 stainless steel mirror plate, 301 stainless steel mirror plate, 201 stainless steel mirror plate, etc .Mainly used in building decoration, elevator decoration. Industrial decoration, facilities decoration and other stainless steel products.
Quality Test
To be protect we sell the good Stainless steel products, we will use these ways to ensure our products are great. 1.Choose Spectrometer detection 2.SGS certificate or other third party testing institution 3.The Third Party according to your need
Customers feedbacks
We win lots of stable customers for our good quality and nice service,hope you will become our one of good customers.Contact us freely!
<

Send an enquiry
Send us your questions or inquiries via the form below and we will get back to you within 24 hours.