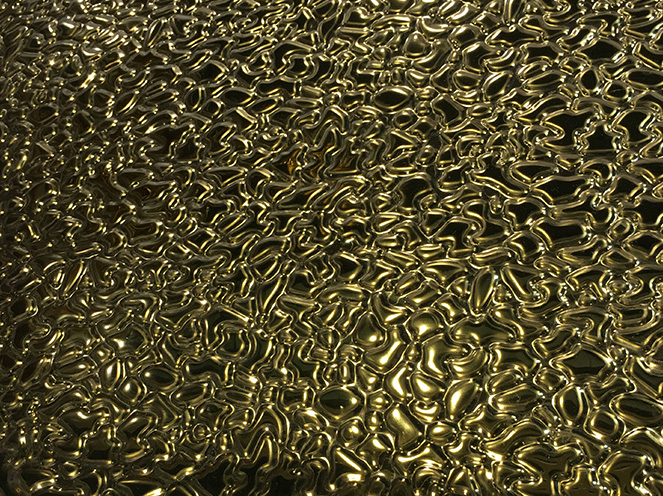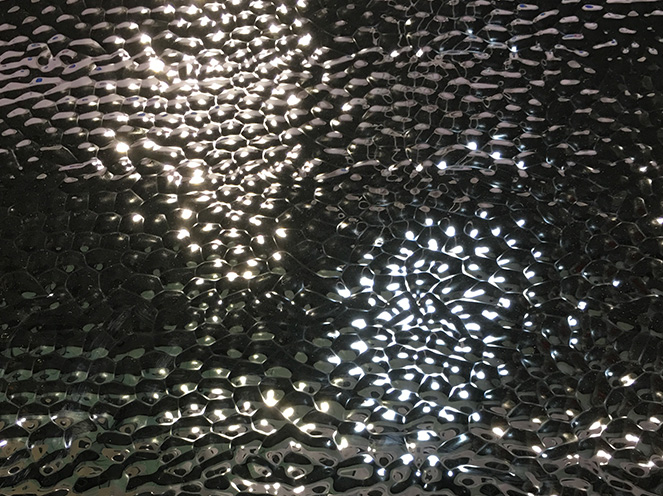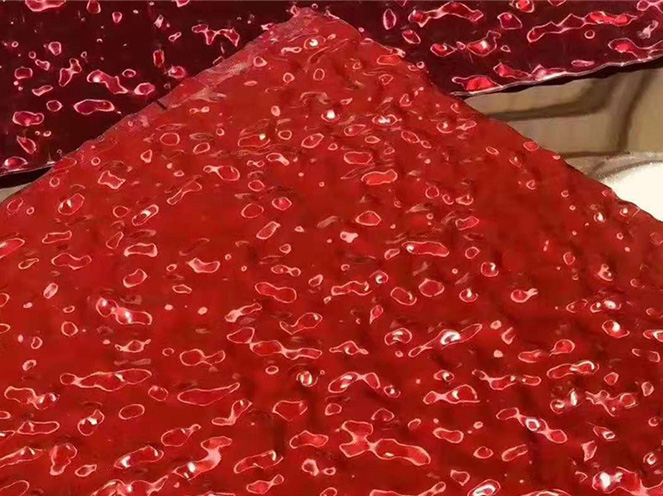 Water Ripple Stainless Steel Plate
Decorative stainless steel sheet is a very good decorative material. In the arts and craft industry, the colorful stainless steel is combined with etching and dot method can be used to produce 3D relief murals and hanging screens that will never fade.
Our Company services:Welding, Polishing,Lettering,Slitting,Laser Cutting,Surface Treatment
Product Details
"Water ripple" as the name implies, surface texture similar to ripples, decorative strong.  Stainless steel water corrugated plate is by stamping the pattern stamping on the stainless steel plate. Stainless steel water ripple plate color can also be customized, during the production process, so that the body and coloring layer form an integral part, to maintain the basic structure and basic properties of the original stainless steel. Common stainless steel water ripple plate is 304 stainless steel, 304L stainless steel, some areas with special requirements will also use 316 stainless steel with better corrosion resistance. 
Water ripple colors can be customized, such as: natural color, bronze, champagne, blue, etc., more natural color in conventional . 
Stainless steel water corrugated/ripple plate can be customized all kinds of patterns, common: pearl rice, pearl board plate, refined corrugated/ripple plate, small square grain, rhomboid square grain, archaize square grain, leather grain, and so on dozens of.
Water Ripple Stainless Steel Pattern As Below
1)Small size water ripple wave sheets
2)Flowing water ripple stamp stainless steel sheets
3)Colorful water ripple stainless steel sheets
4)Big size water ripple wave stainless steel sheets
5)3D stamped wall decoration.
Water Ripple Stainless Steel Plate Size
Water Ripple Stainless Steel Sheets
Matrial
SS201
SS304
Thickness(mm)
0.3-1.5
0.3-1.5
Size
1220*2440
1220*2440
1220*3050
1220*3050
1220*4000
1220*4000
Note
Used for inner room,price cheap
Used outer door,price high
Our Machines
The production capacity of our fatory is about 2000tons per year .We have many machines to meet all customers requirements.For example:brush,cutting,slitting ,embossed,etching,mirror,PVD color,Water plating,Laser.
Products Usage
Water ripple has these features: safety, environmental protection, fire prevention.  Commercial space for high fire protection requirements, many sales centers, department stores, hotels will use a large area of stainless steel corrugated plate decoration.
Water ripples are also strong and durable, impact-resistant, corrosion-resistant and colorless, so they are used for exterior walls and wet areas.For example: facade curtain wall, toilet, water curtain landscape area, etc
Customers feedbacks
We win lots of stable customers for our good quality and nice service,hope you will become our one of good customers.Contact us freely!
<

Send an enquiry
Send us your questions or inquiries via the form below and we will get back to you within 24 hours.