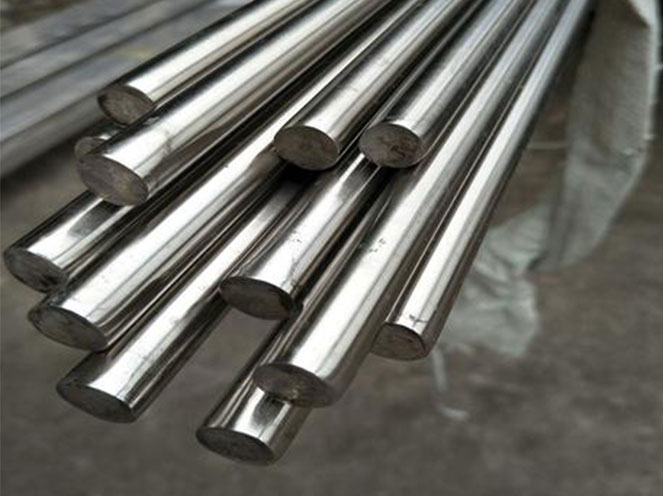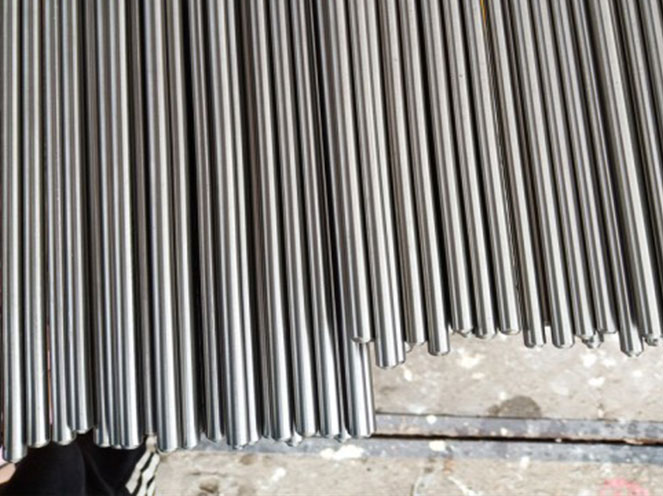 409 Stainless Steel Bar
Stainless steel round bar is a kind of cylindrical stainless steel products, widely used in automobile parts, aviation, aerospace hardware tools, chemical industry and other industries.
Our company provide factory competitive price.
We are willing to provide samples for testing.
Product Details
The standard for the implementation of stainless steel rod is hot-rolled and forged stainless steel rod: GB/T1220-2007;  Cold working stainless steel bar: GB4226.
For American standard is ASTM A276-2011,for easy working stainless steel rob is ASTM A582-2011,ASME SA276-2010,ASME SA484-2010.
Stainless steel rod has broad application prospects, is widely used in hardware kitchenware, shipbuilding, petrochemical, machinery, medicine, food, electric power, energy, building decoration, nuclear power, aerospace, military industry and other industries.  Seawater with equipment, chemical, dye, paper, oxalic acid, fertilizer production equipment;  Food industry, coastal facilities.
409 stainless steel is commonly used in machinery, construction and other engineering ferritic stainless steel. Due to the existence of austenite grains, its mechanical properties are greatly improved. And due to the addition of a lot of alloying elements, the strength and hardness are also greatly improved.
Stainless steel round bar is a kind of cylindrical stainless steel products, widely used in automobile parts, aviation, aerospace hardware tools, chemical industry and other industries.
400series stainless steel:Ferritic and martensitic stainless steel
408
Good heat resistance, weak corrosion resistance, 11% Cr, 8% Ni.
409
Usually used as automobile exhaust pipe ,cost cheap
410
martensite (high-strength chromium steel), good wear resistance, corrosion resistance is poor.
416
add sulfur to improve the processing performance of materials
420
"Blade grade" Martensitic steel, similar to brine ll high chromium steel, the earliest stainless steel. Also used for surgical knives, which can be made very bright
430
Ferritic stainless steel, for decorative purposes, as in automobile accessories. Good form-ability, but poor temperature and corrosion resistance
440
High strength cutting steel, slightly higher carbon content, after proper heat treatment can achieve high yield strength, hardness up to 58HRC, is one of the hardest stainless steel. The most common example is the "razor blade". There are three commonly used models: 440A, 440B, 440C, and 440F (easy to process).
Specification of Stainless Steel 409 Round bar
Our company will check more than 3 times and send goods shipping picture when we started shipping.
Thichness
1mm-250mm
Standard
GB ASTM ,JIS,SUS,DIN EN etc
Finish
Industrial surface,brushed surface,bright surface,re-polishing
Material
201 ,202 ,301 ,302 ,303,303F,303Cu,304 ,304L ,304H,304F ,314,321,316,316L ,316F ,316Ti,316L
Ti,309s, 310,310s,904L ,409,410,416,420 ,430,430F ,431 ,436,439,441,317,317L,347H,329,630
,631,17- 49H,2205(F51),2507 ,2304,HASTELLOYC-276,C-22,C-200,Mone1400 ,254SMo 253MA,nconell600,Inconel1 625, Incoloy800,Incoloy800H,ncoloy825,Incoloy800HT GH3030 ,GH3039 GH2747
Form
Coils,Foils,Rolls, Plain Sheet, Shim Sheet,Perforated Sheet,Chequered Plate,Strip,
Flats,Circle, Ring (Flange) etc.
Color
Natural color, can be titanium gold color, titanium black color, rose red, champagne gold color,
sapphire blue, bronzed color, coffee color, puple red, green, emerald green, copper red color
and arti-finger print, etc.
Inspection
SGS/ISO/CE or other Third Party inspection
Package
PVC+ waterproof paper + strong sea-worthy wooden package
Application
Widely used in various building structure and engineering structure, such as the beam, Bridges,Application transmission tower, lfing transportation machinery
Our Machines
The production capacity of our fatory is about 2000tons per year .We have many machines to meet all customers requirements.For example:brush,cutting,slitting ,embossed,etching,mirror,PVD color,Water plating,Laser.
Customers feedbacks
We win lots of stable customers for our good quality and nice service,hope you will become our one of good customers.Contact us freely!
<

Send an enquiry
Send us your questions or inquiries via the form below and we will get back to you within 24 hours.