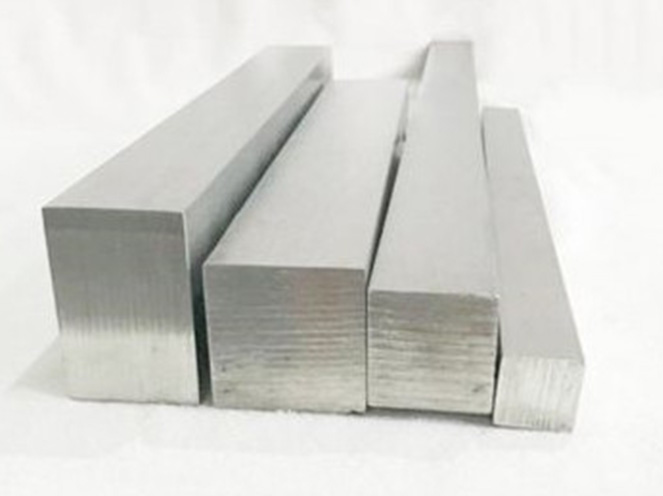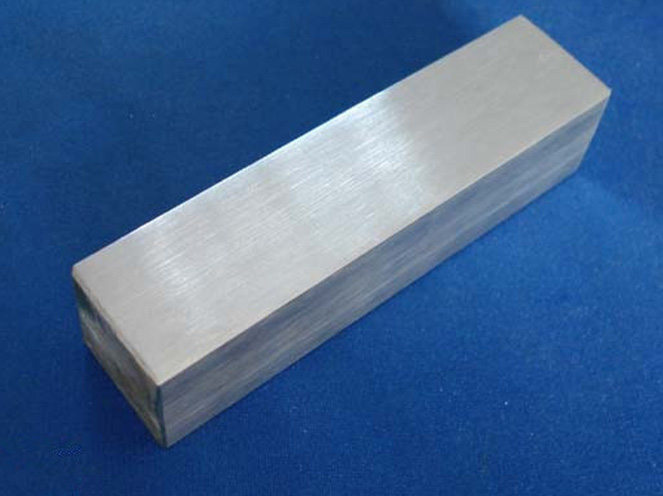 316L Stainless Steel Square Bar
Stainless steel square bar is a kind of stainless steel products, Good corrosion resistance, heat resistance, low temperature strength and mechanical properties.
Our company provide factory competitive price.
We are willing to provide samples for testing.
Product Details
Stainless steel square bar is a solid strip of steel material,Its common material is SS304,SS304L,SS321,SS316,SS316L. And its surface has four kinds:black ,bright,polishing,hairline.
The bright surface is higher than black surface stainless steel square bar.
And because of the good corrosion resistance,heat resistance,stainless steel square bar is used in automatic machine cutting.
316L is stainless steel containing molybdenum, because of the molybdenum in the steel, the overall performance of the steel is superior to 310 and 304 stainless steel, under high temperature conditions, when the sulfuric acid concentration is less than 15% or higher than 85%, 316L stainless steel has a wide range of applications. 316L stainless steel also has good chloride resistance, so it is commonly used in Marine environments.
316L stainless steel has a maximum carbon content of 0.03 and can be used in applications where annealing after welding is not possible and where maximum corrosion resistance is required.
300series :chromium nickel Austenite Stainless Steel
301
Good ductility for molding products. It can also be quickly hardened by mechanical processing. Good weldability. The wear resistance and fatigue strength are better than 304 stainless steel
302
Corrosion resistance with 304, due to relatively high carbon and therefore better strength
303
It is easier to machined than 304 by adding a small amount of sulfur and phosphorus.
304
General model;  So 18/8 stainless steel.  The standard ingredient is 18 % chromium and 8 % nickel.  For non magnetic stainless steel, can not be changed by heat treatment of its metallographic structure.
304L
Same characteristics of 304, but low carbon so more corrosion resistance, easy heat treatment, but poor mechanical suitable for welding and not easy heat treatment products.
304 N
Same characteristics of 304,is a kind of stainless steel containing nitrogen, nitrogen is to improve the strength of steel.
309
Compared with 304 has better temperature resistance, temperature resistance up to 980℃
309 S
With a lot of chromium, nickel, heat resistance, oxidation resistance, such as: heat exchanger, boiler components, jet engine
310
High temperature oxidation resistance, the highest operating temperature of 1200℃  
316
Addition of molybdenum gives it a special structure that is resistant to corrosion. It is also used as "Marine steel" because of its better resistance to chloride corrosion than 304. SS316 is usually used in nuclear fuel reprocessing units. Grade 18/10 stainless steel is also usually qualified for this application class
316L
Low carbon,  more corrosion resistance, easy heat treatment
321
Addition of Titanium,lower the risk of weld corrosion
347
Addition of Niobium for stabilizing, used for welding aerospace parts and chemical equipment
Specification of Stainless Steel 316L Square Bar
Our company will check more than 3 times and send goods shipping picture when we started shipping.
Name
Stainless steel square bar
Material
304,304L,321,316,316L,410,420,430,etc
Standard
JIS, AISI, ASTM, GB, DIN, EN
Surface
Pickled,Black,Bright,Polishing,Blasting,etc
Specification
Angle bar
Size: 3mm*20mm*20mm-12mm*100mm*100mm
Square bar
Size: 4mm*4mm-100mm*100mm
Flat bar
Thickness: 2mm-100mm
Width: 10mm-500mm
Hexagonal
Size: 2mm-100mm
Quality test
we can offer MTC (mill test certificate)
MOQ
500 kilograms
Stock or not
enough stock
Packing
Exportsea worthy packing with each bundle tied and protected,
Or as to clients' requirements.
Delivery Time
Within 15 workdays
Our Machines
The production capacity of our fatory is about 2000tons per year .We have many machines to meet all customers requirements.For example:brush,cutting,slitting ,embossed,etching,mirror,PVD color,Water plating,Laser.
Customers feedbacks
We win lots of stable customers for our good quality and nice service,hope you will become our one of good customers.Contact us freely!
<

Send an enquiry
Send us your questions or inquiries via the form below and we will get back to you within 24 hours.