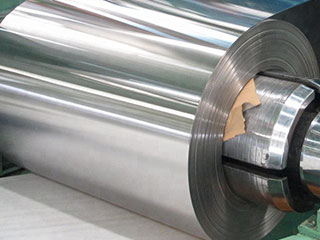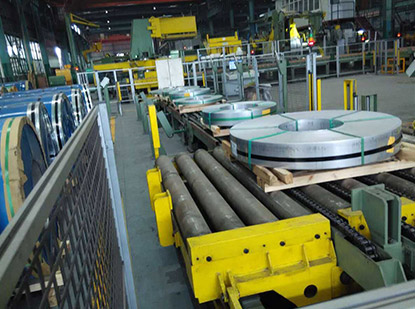 316 Cold Rolled Stainless Steel Coil
300 series is generally austenitic stainless steel, the matrix to face centered cubic crystal structure of austenite structure, non-magnetic, mainly through cold processing to strengthen it, and may lead to a certain magnetic stainless steel.
Our Company provide factory competitive price.
We are willing to provide samples for testing.
Product Details
According to ASTM316,The Chemical composition of 316 is that C(%) :0.15;Si(%):
1;Mn(%):2.0-3.0;Cr(%):16.0-18.0;N(%):0.25;P(%):0.035;S(%):0.03;Ni(%):10.0-14.0.
Physical properties of SS316
Tensile strength :620MPa
Yield strength :310MPa
Elongation :30%
Density of 316 stainless steel:7.98g/cm3
Petroleum, electronics, chemical industry, medicine, light textile, food, machinery, construction, nuclear power, aerospace, military industry
The use of 316 stainless steel coil with the development of the economy has become more widely, people are closely related to stainless steel in daily life, but many people do not know much about the performance of stainless steel, the maintenance of 316 stainless steel coil will know less.
Many people think that stainless steel is never rust, in fact, stainless steel corrosion resistance is good. The reason is that a passive film forms on the surface, which occurs in nature as a more stable oxide. That is to say, although stainless steel according to different conditions of use, the degree of oxidation is not the same, but eventually are oxidized, this phenomenon is usually called corrosion. The metal surface exposed in the corrosive environment is uniformly corroded by electrochemical reaction or chemical reaction.
The passivation film on the surface of 316 stainless steel coil has weak corrosion resistance. Due to the self-excitation reaction, pitting reaction is formed, resulting in small holes. In addition, close to chloride ions, a strong corrosive solution is formed, which accelerates the speed of corrosion reaction. There are stainless steel internal inter-granular corrosion cracking, all of these, on the surface of the stainless steel coil passivation film damage. Therefore, the stainless steel surface must be regularly cleaned and maintained in order to maintain its gorgeous surface and prolong the service life.
Our Company has a 25000 tons inventory of stainless steel coil, 18 production lines, 55 employees, 85% self-made, ISO system certification & TPI inspection quality.
Standard Specification of SS 316 coil
| | |
| --- | --- |
| Thichness | 0.05mm-16mm |
| Width | 600mm, 700mm, 800mm, 900mm, 1000mm, 1200mm, 1220mm, 1500mm, etc |
| Length | Per Coil |
| Surface | No.1,No.4,HL with PVC,2B,BA,8K Mirror, checkered, etched, embossing etc |
| Finish | Hot rolled (HR), Cold rolled (CR), 2B, 2BA, BA NO(8), SATIN (Met with Plastic Coated) |
| Form | Coils, Foils, Rolls, Plain Sheet, Shim Sheet, Perforated Sheet, Chequered Plate, Strip, Flats,Circle, Ring (Flange) etc. |
| Color | Natural color, can be titanium gold color, titanium black color, rose red, champagne gold color, sapphire blue, bronzed    color, coffee color, purple red, green, emerald green, copper red color and anti-finger print, etc. |
| Inspection | SGS,or other Third Party inspection |
| Package | PVC+ waterproof paper + strong sea-worthy wooden package |
Our Machines
The production capacity of our fatory is about 2000tons per year .We have many machines to meet all customers requirements.For example:brush,cutting,slitting ,embossed,etching,mirror,PVD color,Water plating,Laser.
Customers feedbacks
We win lots of stable customers for our good quality and nice service,hope you will become our one of good customers.Contact us freely!
<

Send an enquiry
Send us your questions or inquiries via the form below and we will get back to you within 24 hours.