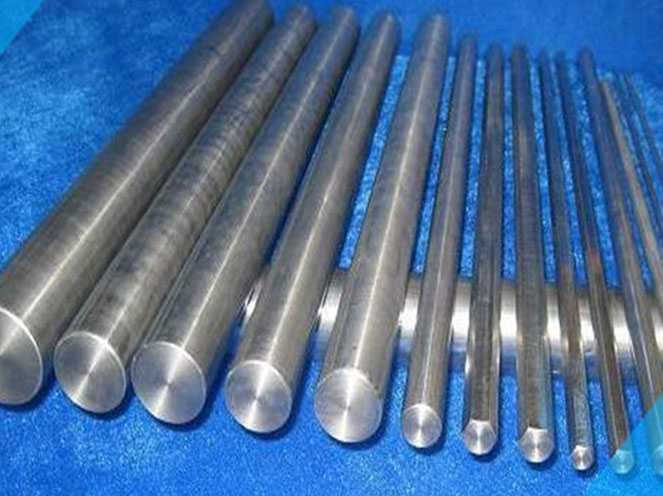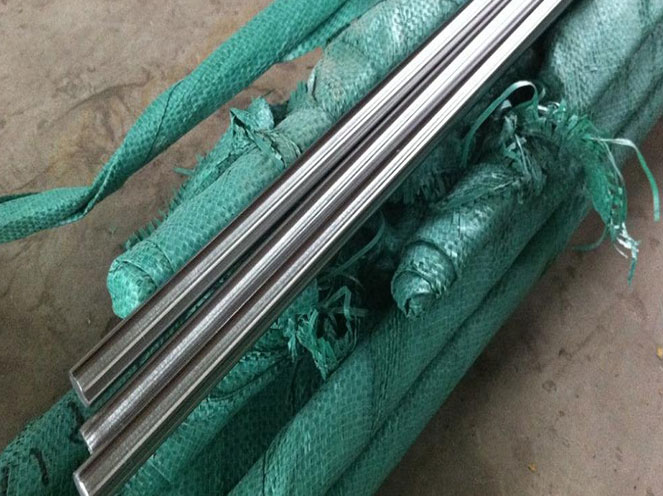 310s Stainless Steel Bar
Stainless steel round bar is a kind of cylindrical stainless steel products, widely used in automobile parts, aviation, aerospace hardware tools, chemical industry and other industries.
Our company provide factory competitive price.
We are willing to provide samples for testing.
Product Details
The standard for the implementation of stainless steel rod is hot-rolled and forged stainless steel rod: GB/T1220-2007;  Cold working stainless steel bar: GB4226.
For American standard is ASTM A276-2011,for easy working stainless steel rob is ASTM A582-2011,ASME SA276-2010,ASME SA484-2010。.
Stainless steel rod has broad application prospects, is widely used in hardware kitchenware, shipbuilding, petrochemical, machinery, medicine, food, electric power, energy, building decoration, nuclear power, aerospace, military industry and other industries.  Seawater with equipment, chemical, dye, paper, oxalic acid, fertilizer production equipment;  Food industry, coastal facilities.
310S stainless steel is an austenitic chrome-nickel stainless steel with excellent oxidation resistance and corrosion resistance. Due to a higher percentage of chromium and nickel, 310S has much better creep strength and can operate continuously at high temperatures with good high temperature resistance.
Stainless steel round bar is a kind of cylindrical stainless steel products, widely used in automobile parts, aviation, aerospace hardware tools, chemical industry and other industries.
300series :chromium nickel Austenite Stainless Steel
301
Good ductility for molding products. It can also be quickly hardened by mechanical processing. Good weldability. The wear resistance and fatigue strength are better than 304 stainless steel
302
Corrosion resistance with 304, due to relatively high carbon and therefore better strength
303
It is easier to machined than 304 by adding a small amount of sulfur and phosphorus.
304
General model;  So 18/8 stainless steel.  The standard ingredient is 18 % chromium and 8 % nickel.  For non magnetic stainless steel, can not be changed by heat treatment of its metallographic structure.
304L
Same characteristics of 304, but low carbon so more corrosion resistance, easy heat treatment, but poor mechanical suitable for welding and not easy heat treatment products.
304 N
Same characteristics of 304,is a kind of stainless steel containing nitrogen, nitrogen is to improve the strength of steel.
309
Compared with 304 has better temperature resistance, temperature resistance up to 980℃
309 S
With a lot of chromium, nickel, heat resistance, oxidation resistance, such as: heat exchanger, boiler components, jet engine
310
High temperature oxidation resistance, the highest operating temperature of 1200℃  
316
Addition of molybdenum gives it a special structure that is resistant to corrosion. It is also used as "Marine steel" because of its better resistance to chloride corrosion than 304. SS316 is usually used in nuclear fuel reprocessing units. Grade 18/10 stainless steel is also usually qualified for this application class
316L
Low carbon,  more corrosion resistance, easy heat treatment
321
Addition of Titanium,lower the risk of weld corrosion
347
Addition of Niobium for stabilizing, used for welding aerospace parts and chemical equipment
Specification of Stainless Steel 310s Round bar
Our company will check more than 3 times and send goods shipping picture when we started shipping.
Thichness
1mm-250mm
Standard
GB ASTM ,JIS,SUS,DIN EN etc
Finish
Industrial surface,brushed surface,bright surface,re-polishing
Material
201 ,202 ,301 ,302 ,303,303F,303Cu,304 ,304L ,304H,304F ,314,321,316,316L ,316F ,316Ti,316L
Ti,309s, 310,310s,904L ,409,410,416,420 ,430,430F ,431 ,436,439,441,317,317L,347H,329,630
,631,17- 49H,2205(F51),2507 ,2304,HASTELLOYC-276,C-22,C-200,Mone1400 ,254SMo 253MA,nconell600,Inconel1 625, Incoloy800,Incoloy800H,ncoloy825,In
coloy800HT GH3030 ,GH3039 GH2747
Form
Coils,Foils,Rolls, Plain Sheet, Shim Sheet,Perforated Sheet,Chequered Plate,Strip,
Flats,Circle, Ring (Flange) etc.
Color
Natural color, can be titanium gold color, titanium black color, rose red, champagne gold color,
sapphire blue, bronzed color, coffee color, puple red, green, emerald green, copper red color
and arti-finger print, etc.
Inspection
SGS/ISO/CE or other Third Party inspection
Package
PVC+ waterproof paper + strong sea-worthy wooden package
Application
Widely used in various building structure and engineering structure, such as the beam, Bridges,Application transmission tower, lfing transportation machinery
Our Machines
The production capacity of our fatory is about 2000tons per year .We have many machines to meet all customers requirements.For example:brush,cutting,slitting ,embossed,etching,mirror,PVD color,Water plating,Laser.
Customers feedbacks
We win lots of stable customers for our good quality and nice service,hope you will become our one of good customers.Contact us freely!
<

Send an enquiry
Send us your questions or inquiries via the form below and we will get back to you within 24 hours.