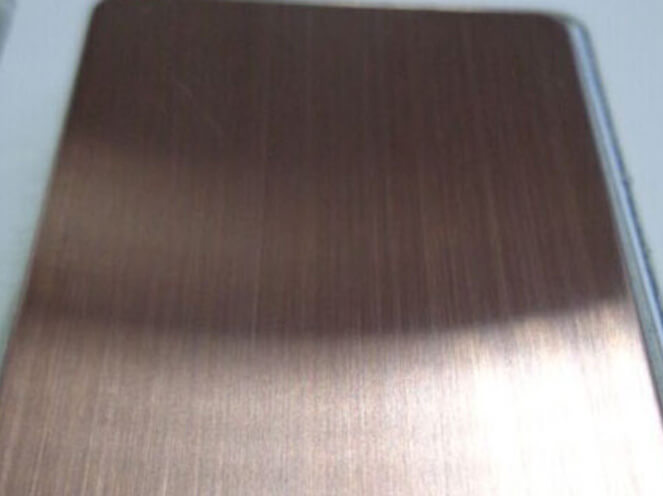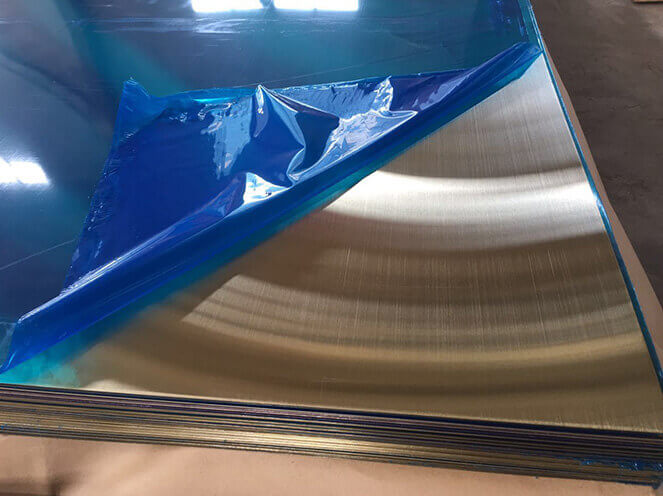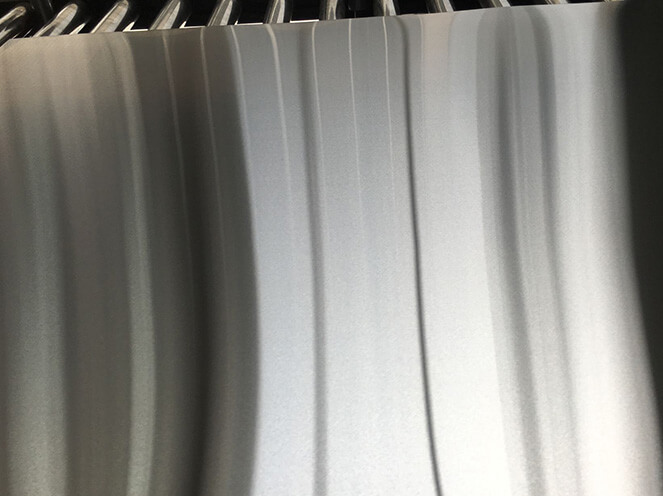 No.4 Hairline Stainless Steel Plate
Decorative stainless steel sheet is a very good decorative material. In the arts and craft industry, the colorful stainless steel is combined with etching and dot method can be used to produce 3D relief murals and hanging screens that will never fade.
Our Company services:Welding, Polishing,Lettering,Slitting,Laser Cutting,Surface Treatment.
Product Details
Stainless steel hairline is stainless steel surface like filamentous texture, this is just a kind of processing technology of stainless steel. Hairline stainless steel plate's surface is matte, and if you look closely there is a trace of grain, but you can't feel it with hands. Hairline stainless steel plate looks more better and wear resistant than other general bright stainless steel.Common stainless steel hairline plate is 304 stainless steel, 304L stainless steel, 430 stainless steel .
Classification of surface texture of stainless steel drawing plate:(1)Hairline straight lines,usually is in the stainless steel surface mechanical friction processing method after the surface state of straight lines.more common customers will choose this type (2)Brushed messy line . The surface sand grain from a distance is composed of a circle of sand grain, near is not specification disorderly grain, is by grinding head around irregular swing grinding, and then electroplating coloring. The surface of this grain is matte, and the requirements of production are very high.(3)Hairline ripple. Its production process is the use of brushing machine or rubbing machine on the group of grinding roller axial movement, so that the stainless steel surface after grinding brush wavy lines.
Size for No.4 Hairline Stainless Steel Plate
Stainless Steel No.4 Hairline for Stock Size
Size
Delivery time
1
1000mm*2000mm
About 5 days
2
1500mm*3000mm
3
1220mm*3048mm(4'*8')
4
1220mm*3048mm(4'*10')
5
1524mm*3048mm(5'*10')
6
1524mm*6096mm(5'*20')
7
3048mm*12192mm(10'*40')
Above these sizes are our normal size of stainless steel sheet,but are capable of shearing or custom leveling to your required lengths and widths.
Different Colors for No.4 Hairline Stainless Steel Plate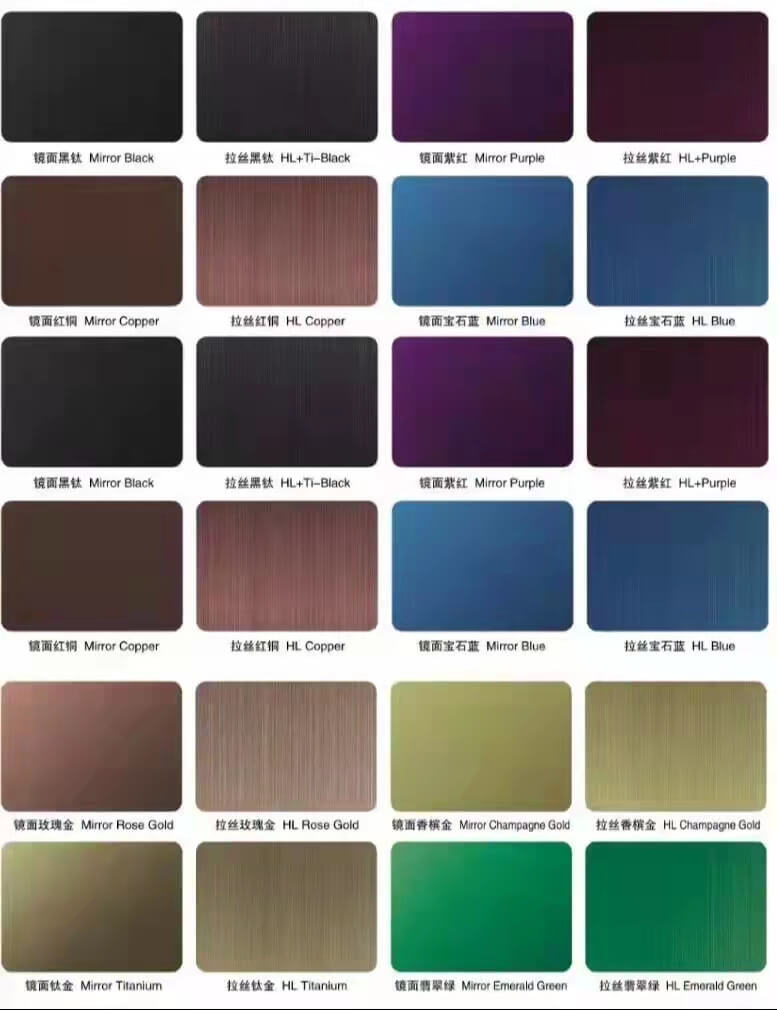 Our Company Great Service on Hairline surface for SS304 SS201 SS316L Stainless Steel
Great Service on No.4 Hairline for ss304 ss201 ss316L
1
Provide the whole volume of wire drawing film, mirror film, plating film.
2
Free film for 0.07mm with black and white film;Laser film is ok for us;Customized customer
LOGo film
3
lnkjet Service (the LOG0 withcustomer need be sprayed on the film for free with the Quantity
is one container)
4
For No.4 HL,the max thickness up to 50mm with hot rolled
Our Machines
The production capacity of our fatory is about 2000tons per year .We have many machines to meet all customers requirements.For example:brush,cutting,slitting ,embossed,etching,mirror,PVD color,Water plating,Laser.
Products Usage
In the arts and crafts, the combination of color stainless steel and printing, can use etching and grinding and mesh point method with the process, the production of fade less three-dimensional relief fresco, hanging screen. Additional, make household electric appliance, cooker, kitchen equipment, toilet appliance with color stainless steel, will be loved by consumer. Stainless steel decorative plate is a very good decorative material, with its decoration to show the elegant quality.
Customers feedbacks
We win lots of stable customers for our good quality and nice service,hope you will become our one of good customers.Contact us freely!
<

Send an enquiry
Send us your questions or inquiries via the form below and we will get back to you within 24 hours.