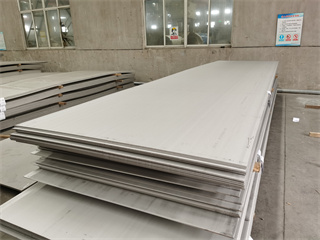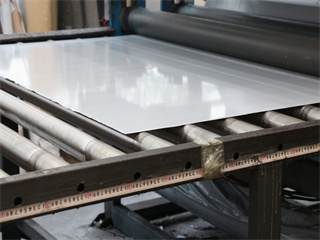 316 316L Stainless Steel Sheet Cold Rolled
Thickness:0.3mm-180mm.
Delivery time:normally about 5 days for stock goods ,within 10 days for out of stock goods.
We will provide SGS certificate or other Third Party inspection.
Our company is established 10 years.We are famous for good quality and nice services around our business ranges.
Our advantages on price :Factory price ,competitive price.
Product Details
316 is a kind of corrosion-resistant and high-temperature austenitic stainless steel material. Because 316 is added with Mo, the strength of corrosion resistance and high temperature resistance is greatly improved, and the high temperature resistance can reach 1200-1300 degrees. The corrosion resistance of 316 is absolutely higher than that of 304, and it is resistant to sea water and industrial atmospheric corrosion. 316 stainless steel are widely used in ship parts manufacturing, papermaking, pharmaceuticals, petrochemical industries, decorative products near the coast, etc., and are trusted by users.
With the progress of the times, the development of science and technology and the continuous increase of human demand, in order to further improve the corrosion resistance of 316, TISCO increased the content of Mo to 2~3% on the basis of 316, and expanded the content of 316. The range of use can fully make the high temperature and corrosion resistance of 316 better play. Our 316L cold-rolled and hot-rolled coil stocks are sufficient, and we also have 316 hot-rolled medium and heavy plates stocks for some special industry customers.
On the basis of 316L, if a small amount of Ti is added, 316Ti stainless steel appears. When N is added, 316N stainless steel appears. When Ni and Mo content is increased together, the familiar 317L stainless steel coil appears.
316 Chemical composition:
EN
ASTM
Chemical Analysis
C%
Ni%
Cr %
Mn %
Si %
P %
S %
Mo%
Ti
1.4401
316
0.08
10.0-14.0
16-18
2
0.75
0.045
0.03
2.0-3.0
-
1.4404
316L
0.03
10.0-14.0
16-18
2
0.75
0.045
0.03
2.0-3.0
-
316H
0.04-1.0
10.0-14.0
16-18
2
0.75
0.045
0.03
2.0-3.0
-
1.4571
316Ti
0.08
10.0-14.0
16-18
2
0.75
0.045
0.03
2.0-3.0
≥5xc
Mechanical Property Standard
Grade
Tensile Strength(MPa)
Yield  Strength 0.2%(MPa)Min
Tensile 
Hardness
Min
Elongation
(50mm%)
HRC max
HB max
316
515
205
40
95
217
316L
485
170
40
95
217
316H
515
205
40
95
217
Remark
316H also has grain size requirements: No.7 or larger
Standard Specification of SS 316 Plate
Thickness
0.3mm-180mm
Width
1000mm,1219mm,1500mm,1800mm, 2000mm, 2500mm, 3000mm,
3500mm, etc
Length
2000mm, 2440mm, 3000mm, 5800mm, 6000mm, etc
Surface
No.1,No.4,HL with PVC,2B,BA,8K Mirror, checkered, etched , embossing etc
Material

201,304,304L,304H,316,316L,316Ti,321,309s,310s,904L,410,410s,409L,420,
444,430,2205,2507,2304,253MA,254SMo,317L,34H,C-4,C-276,C-22,C-2o00,ncoloy800,
lncoloy825,lnconel600,lhconel625

Finish
Hot rolled (HR),Cold rolled(CR),2B, 2BA,BA NO(8), SATIN(Met with Plastic
Coated)
Form
Coils,Foils,Rolls,Plain Sheet,Shim Sheet,Perforated Sheet,Chequered Plate, Strip, Flats,Circle,Ring (Flange) etc.
Color
Natural color, can be titanium gold color, titanium black color, rose red,champagne gold color, sapphire blue, bronzed color, coffee color, purple red,green, emerald green, copper red color and ani-finger print, etc.
Inspection
SGS ,or other Third Party inspection
Package
PVC+ waterproof paper + strong sea-worthy wooden package
Available Surface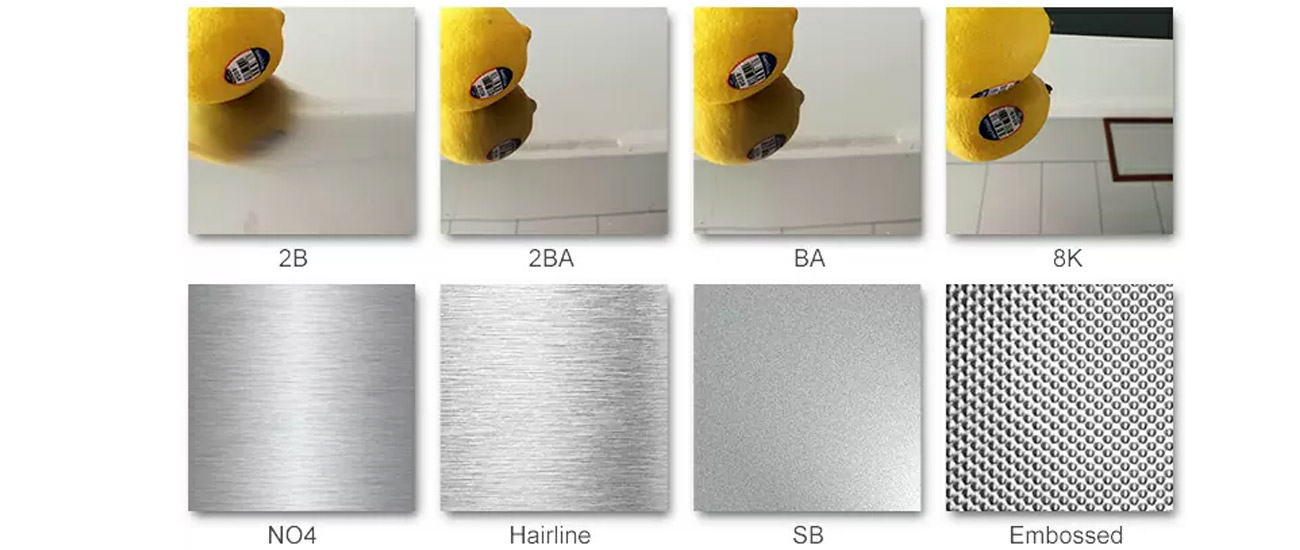 Packing
In order we have supply many kinds of stainless steel products,we choose strong sea-worthy packing or according to your need.Professional and sturdy packaging protects the stainless steel plates, coils, profiles and rods to the greatest extent, avoiding bumps and scratches during transportation, and it is deeply loved by customers.
Our Machines
The production capacity of our fatory is about 2000tons per year .We have many machines to meet all customers requirements.For example:brush,cutting,slitting ,embossed,etching,mirror,PVD color,Water plating,Laser.
Products Usages
316 stainless steel due to the addition of Mo element, so that its corrosion resistance, and high temperature strength has been improved, high temperature resistance can reach 1200-1300 degrees, can be used under harsh conditions. SS 316 is widely used in seawater equipment, chemical, dye, paper, oxalic acid, fertilizer and other production equipment; Photography, food industry, coastal facilities, ropes, CD bars, bolts, nuts.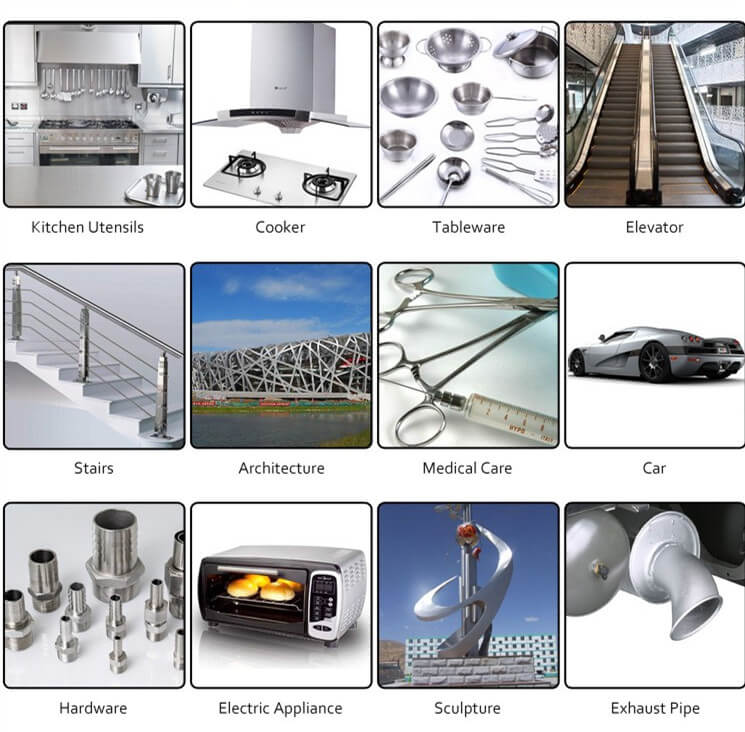 Customers feedbacks
We win lots of stable customers for our good quality and nice service,hope you will become our one of good customers.Contact us freely!
<

Send an enquiry
Send us your questions or inquiries via the form below and we will get back to you within 24 hours.