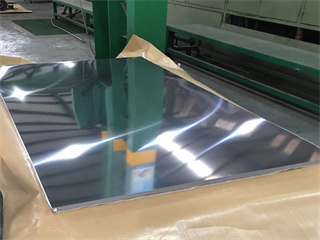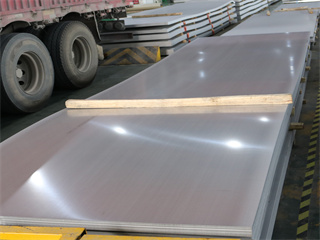 304 304L Stainless Steel Sheet BA 2B
Thickness:0.3mm-180mm.
Delivery time:normally about 5 days for stock goods ,within 10 days for out of stock goods.
We will provide SGS certificate or other third party.
Our company is established 10 years.We are famous for good quality and nice services around our business ranges.
Our advantages on price :Factory price ,competitive price.
Product Details
304 stainless steel is a common stainless steel material, the density of 7.93 g/cm³; It is also known in the industry as 18/8 stainless steel, which means it contains 18% or more chromium and 8% or more nickel; High temperature resistance of 800℃, with good processing performance, high toughness, widely used in industry and furniture decoration industry and food and medical industry. But it should be noted that food grade 304 stainless steel compared with ordinary 304 stainless steel, its content index is more strict. For example: basically the international definition of 304 stainless steel is mainly containing chromium 18%-20% nickel 8%-10%, but food grade 304 stainless steel is containing chromium 18% and nickel 8%, allow a certain range of fluctuations, and limit the content of various heavy metals. In other words, 304 stainless steel is not necessarily food grade 304 stainless steel.
304 is a universal stainless steel, which is widely used in the manufacture of equipment and parts requiring good comprehensive properties (corrosion resistance and formability). To maintain the corrosion resistance inherent in stainless steel, the steel must contain at least 18% chromium and at least 8% nickel. 304 stainless steel is a brand of stainless steel produced in accordance with ASTM standards in the United States.
304 Chemical composition:
Grade
EN
ASTM
No.
Chemical Analysis
C%
Ni%
Cr %
Mn %
Si %
P %
S %
304
1.4301
304
S30408
0.08
8.0-10.0
18-20
2
0.75
0.035
0.015
304L
S30403
0.03
8.0-12.0
18-20
2
0.75
0.035
0.015
304H
S30409
0.04-0.1
8.0-10.5
18-20
2
0.75
0.035
0.015
Different countries for different name of 304 and Chemical composition: 
Standard
Grade
C%
Ni %
Cr %
Mn %
Si %)
P %
S%
N %
ASTM A240M-15a
304
0.07
8-10.5
17.5-19.5
2
o.75
0.o45
0.03
-
GB/T24511-2017
06Cr19Ni10
0.08
8-10.5
18-20
2
0.75
0.035
0.o15
0.1
JIS G4305:2005
SUS304
0.08
8-10.5
18-20
2
1
0.045
0.03
-
EN 10028-7:2007
1.4301
0.07
8-10.5
17.5-19.5
2
1
0.015
0.002
0.1
Standard Specification of SS 304 Plate
Thickness
0.3mm-180mm
Width
1000mm,1219mm,1500mm,1800mm, 2000mm, 2500mm, 3000mm,
3500mm, etc
Length
2000mm, 2440mm, 3000mm, 5800mm, 6000mm, etc
Surface
No.1,No.4,HL with PVC,2B,BA,8K Mirror, checkered, etched , embossing etc
Material

201,304,304L,304H,316,316L,316Ti,321,309s,310s,904L,410,410s,409L,420,
444,430,2205,2507,2304,253MA,254SMo,317L,34H,C-4,C-276,C-22,C-2o00,ncoloy800,
lncoloy825,lnconel600,lhconel625

Finish
Hot rolled (HR),Cold rolled(CR),2B, 2BA,BA NO(8), SATIN(Met with Plastic
Coated)
Form
Coils,Foils,Rolls,Plain Sheet,Shim Sheet,Perforated Sheet,Chequered Plate, Strip, Flats,Circle,Ring (Flange) etc.
Color
Natural color, can be titanium gold color, titanium black color, rose red,champagne gold color, sapphire blue, bronzed color, coffee color, purple red,green, emerald green, copper red color and ani-finger print, etc.
Inspection
SGS ,or other Third Party inspection
Package
PVC+ waterproof paper + strong sea-worthy wooden package
Available Surface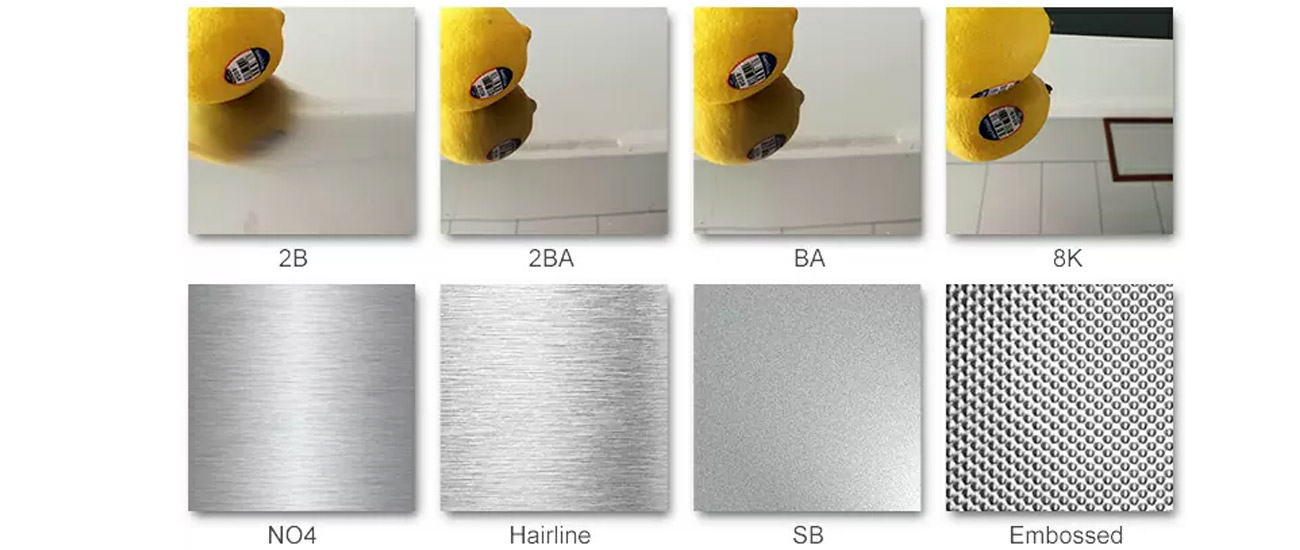 Packing
In order we have supply many kinds of stainless steel products,we choose strong sea-worthy packing or according to your need.Professional and sturdy packaging protects the stainless steel plates, coils, profiles and rods to the greatest extent, avoiding bumps and scratches during transportation, and it is deeply loved by customers.
Our Machines
The production capacity of our fatory is about 2000tons per year .We have many machines to meet all customers requirements.For example:brush,cutting,slitting ,embossed,etching,mirror,PVD color,Water plating,Laser.
Products Usages
304 stainless steel is one of the most widely used chromium - nickel stainless steel, as a widely used steel, has good corrosion resistance, heat resistance, low temperature strength and mechanical properties; Stamping, bending and other thermal processing, no heat treatment hardening phenomenon (use temperature -196℃ ~ 800℃). Corrosion resistance in the atmosphere, if it is an industrial atmosphere or heavily polluted area, it needs to be cleaned in time to avoid corrosion. Suitable for food processing, storage and transportation. It has good machinability and weldability. Plate heat exchanger, corrugated pipe, household articles (1, 2 class tableware, cabinet, indoor pipeline, water heater, boiler, bathtub), auto parts (windshield wipers, mufflers, mold products), medical appliances, building materials, chemistry, food industry, agriculture, ship parts, etc. The content of the strict control of 304 stainless steel, can also be called food grade 304 stainless steel.
304 stainless steel is widely used for curtain wall, side wall, roof and other architectural purposes, but in the highly corrosive industrial or Marine atmosphere, it is best to use 316 stainless steel. Stainless steel sliding door, people already realized the superiority that uses stainless steel in structural application adequately. Several design criteria include 304 and 316 stainless steel. Because "duplex" stainless steel 2205 combines excellent atmospheric corrosion resistance with high tensile strength and elastic limit strength, it is included in the European standard. In fact, stainless steel is manufactured in all standard metal shapes and sizes, and there are many special shapes as well. The most common products are made of sheet and strip steel, and special products are also made of medium thick plates, for example, hot-rolled structural sections and extruded structural sections. There are also round, oval, square, rectangular and hexagonal welded or seamless steel tubes and other forms of products, including sections, bars, wires and castings.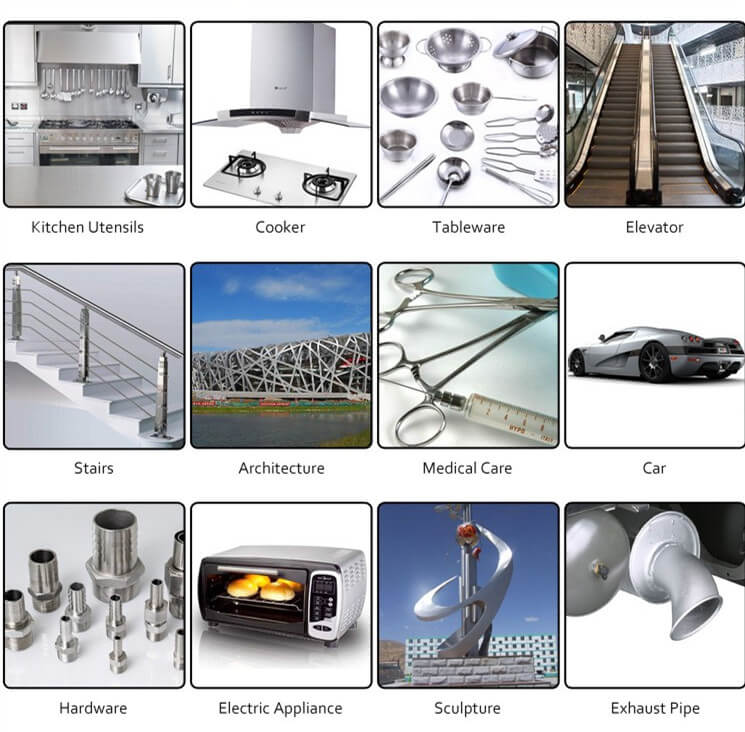 Quality Control
No.1 Before processing, we will use professional tools to check whether the thickness is up to the standard, whether there are scratches and bunkers on the surface, and whether there are waves on the edge. Any problem shall be regarded as unqualified and signed by the production department. No.2 Free charge spectrometer authoritative instrument testing, SGS, BV and other third-party testing can also be provide on large quantity for free charge.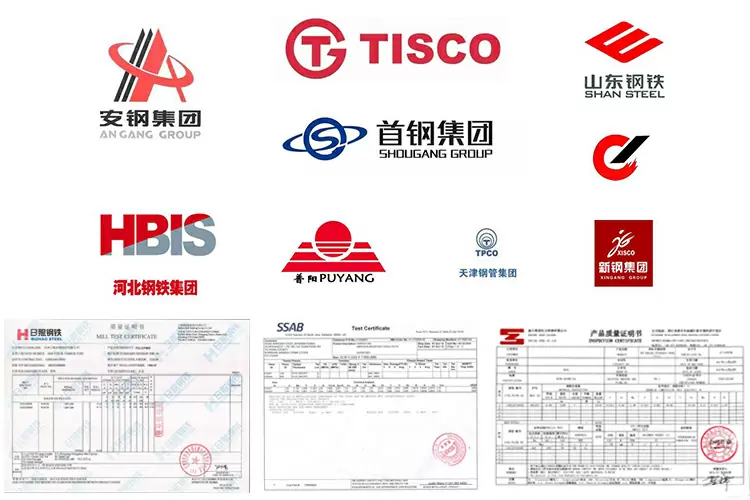 Customers feedbacks
We win lots of stable customers for our good quality and nice service,hope you will become our one of good customers.Contact us freely!
<

Send an enquiry
Send us your questions or inquiries via the form below and we will get back to you within 24 hours.